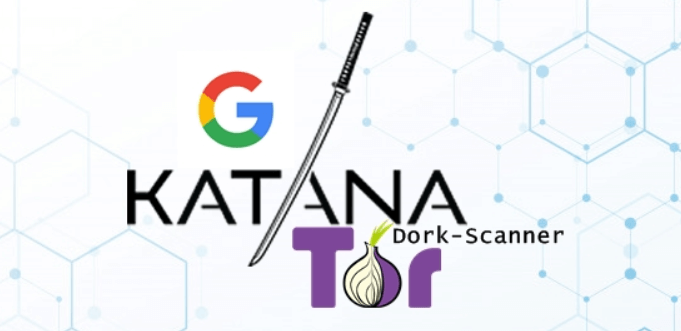 Introduktion:
Katana-ds (dork scanner) er skrevet i Python, og supportere version 3.7/3.8 +. Kan køre på Windows og Linux.
Dette simple værktøj har fire forskellige moduler som GHDB (Google Hacking Database), SCADA, Tor og Proxy. Alle disse moduler indsamler forskellige typer af følsom information.
Installation:
I Kali Linux skriv: git clone https://github.com/adnane-X-tebbaa/Katana.git

Skriv: cd Katana tryk på enter

Brug pakke manager pip til at installer requirements. Skriv: python3 –m pip install requirements.txt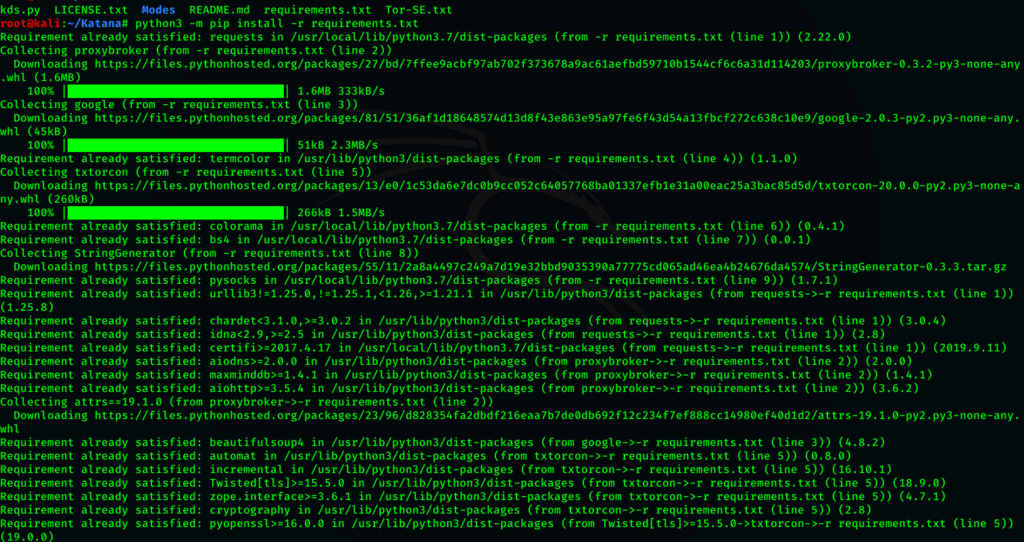 Nu er Katana installeret of klar til brug.
Brug:
Skriv: python3 kds.py –h (for hjælp)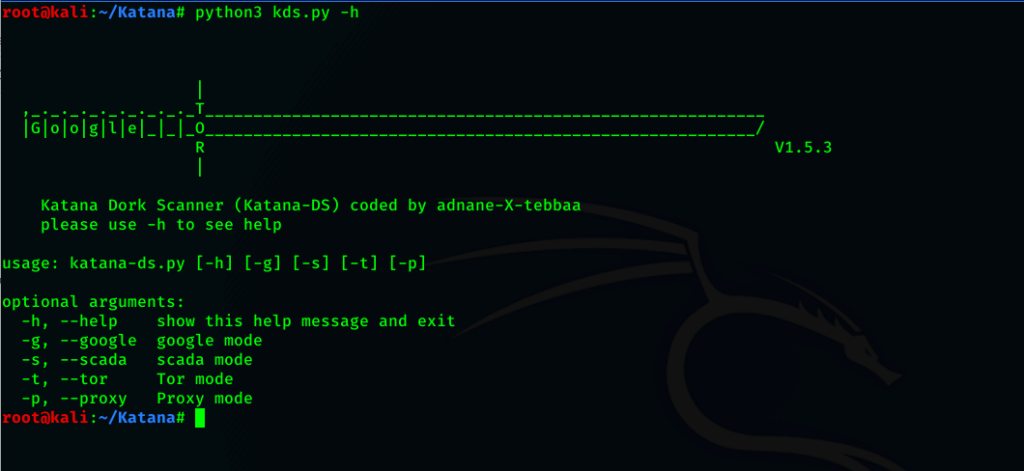 Google mode:
I Google mode kalder vi dork scanner, til at indsamle de sårbare URL'er ved hjælp af Google-databasen. Her bliver brugeren bedt om at indtaste DORK.
Skriv: python3 kds.py –g tryk enter.
Php?id=1 eller php?id=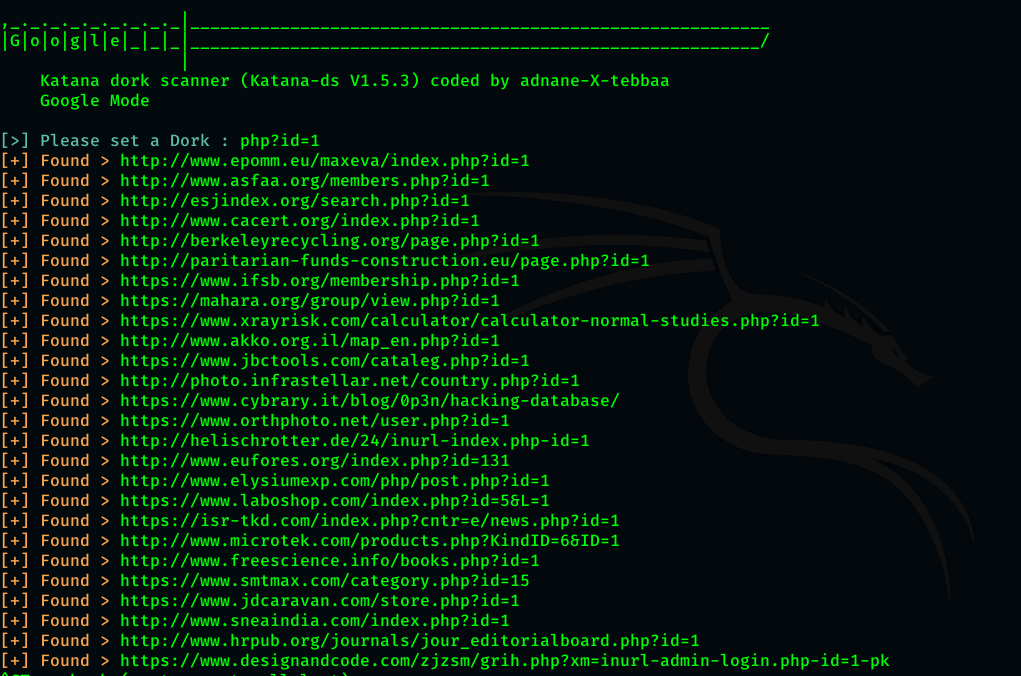 SCADA mode:
Skriv: python3 kds.py –s tryk enter.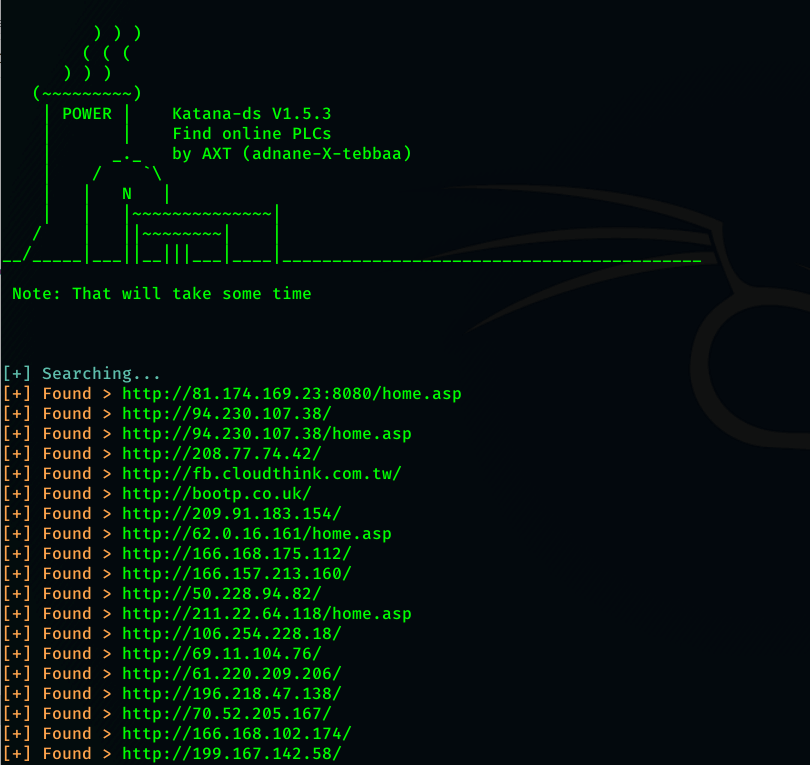 Tor mode:
Du skal have en tor-proxy, der køre på port 9050 før at tor mode virker.
Proxy mode:
Finder 25 forskellige proxy servers hver gang. Skriv: python3 kds.py -p tryk enter.